January 25, 7:30 pm
Art & Politics: Packard Jennings
Visual and conceptual artist Packard Jennings talks about his work, through which he has reimagined and revisualized the world around us, shaking up our concepts and assumptions of how things are through humor and the reappropriation of pop culture imagery. Packard talks about his work which ranges from digital subversions to quiet mail-in actions to large scale, space interventions on billboards. He also speaks about work that gets made and that which doesn't. This is part of a series of solo artists giving a behind the scenes and in depth look at what inspires them in the interrelationship between art and politics.
photo: courtesy Packard Jennings
Walking Tours — Spring 2017
Social, historical, and critical tours through San Francisco.

Saturday, February 18—New Deal Murals, Italian SF, and Trash
Saturday, March 18—Beer, Dunes, and Trains: SOMA
Saturday, May 13—Rancho San Miguel Hilltopper
SPECIAL! Saturday May 27—Fort Mason and Northshore Part of the San Francisco International Arts Festival
Saturday, June 10—Summer of Peace, Love, & Anti-War
Bicycle Tours

"Cycles of History," our social, historical, and critical tours through San Francisco by bicycle.
Our fabulous bicycle tours are led by Critical Mass co-founder Chris Carlsson, with help from LisaRuth Elliott.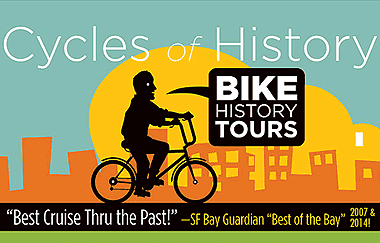 Join our list or like us on Facebook to be notified about upcoming tours!
NEXT BIKE TOUR » Saturday, March 25, 2017, 11 am-5pm

San Francisco Ecology
A bicycling field trip with special guest host and naturalist extraordinaire Josiah Clark, starting in front of historic McLaren Lodge. Expect to see dozens of native San Francisco species, 80-100 different bird species, overlooked habitats, trees where they never were, water where there was no water… Come to understand this place for its own inherent value and get an insider's view of current management practices and strategies for co-existence; explore the challenges and opportunities for sustainable urban ecology in our city. Tour ends at Crissy Field.
RSVP
Explore Shaping San Francisco: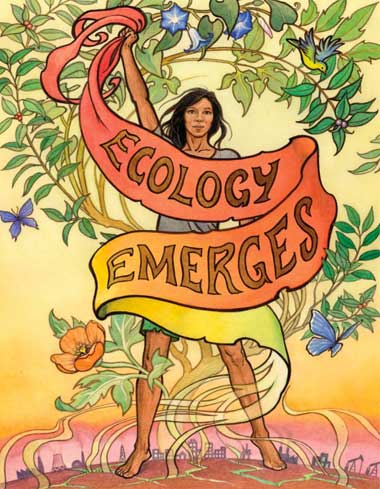 Discussions and reflections on the history of Bay Area ecological activism, based on oral histories documenting the past 50 years.
Ecology Emerges is an oral history gathering project to explore the past 50 years of ecological activism in the Bay Area and the role that individual and institutional memories play in the development, policy proposals, and interrelationships that together make up the existing networks of ecological politics.  We document the living ecological activist movement, in their own words, but also in a larger context of urban growth and globalization.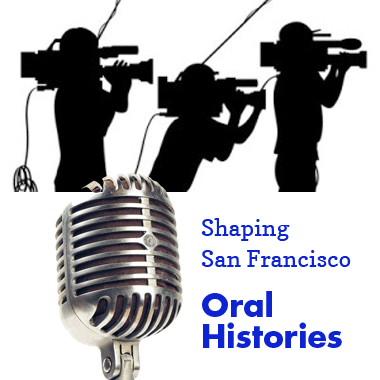 Oral Histories
Shaping San Francisco, as part of our ongoing work, sits down with people who have stories to tell and conducts oral history interviews.
Check them out here.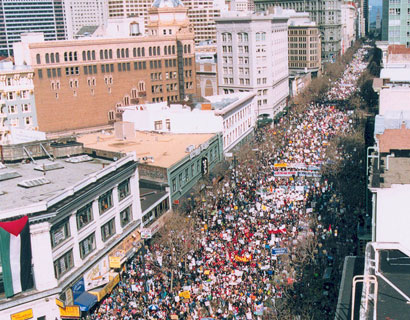 Comprised of over 1,400 pages, and 2,500 historical photos, the wiki-based archive FoundSF.org is the product of hundreds of contributors, regular people who were compelled by the chance to investigate some piece of this City's past.