Mon. May 20, 7:30 pm
"We are not machines!"
The Situation and Struggles of the iSlaves in China
Foxconn, the world's biggest contract manufacturer, employs more than one million people in China alone, working for Apple and many other brands. Foxconn's workers, the iSlaves, face horrendous working conditions while producing iPhones and iPads. In 2010 a series of worker suicides at Chinese Foxconn factories drew world-wide attention. The situation has not changed much since: instead of improving conditions, Foxconn accelerated the relocation of factories to the Chinese hinterland, and still relies on its militaristic management regime. However, Foxconn-workers are far from being quiet victims. They have used every-day forms of resistance against the assembly line and have held strikes in various Foxconn factories around China. The talk is based on gongchao.org's collective research, by a member of the collective gongchao.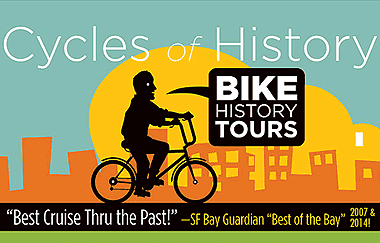 Next walking tour:
Sunday June 16: Ten Years That Shook the City
(Meet at 16th Street BART, SW plaza 12 noon)
Cycles of History

Historical tours of San Francisco by bicycle
Our fabulous bicycle tours are led by Critical Mass co-founder Chris Carlsson.
Join our list or like us on Facebook to be notified when the new tour schedule begins!
NEXT TOUR » Saturday, June 22, 2012
Food Politics
Explore the many ethnic threads that, knit together, have produced our amazing local cuisine. From the old Italian food industries to Chinese shrimping villages, to the prodigious Bay Area fresh fruit and vegetable trade, get ready for an illuminating and tasty tour that will change how you think about what you eat. 
Special food stops all the way!
Explore Shaping San Francisco: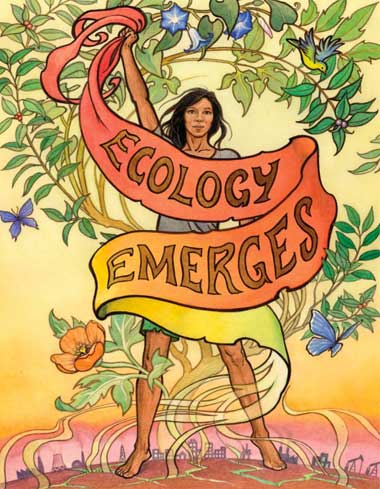 Discussions and reflections on the history of Bay Area ecological activism, based on oral histories documenting the past 50 years.
Ecology Emerges is an oral history gathering project to explore the past 50 years of ecological activism in the Bay Area and the role that individual and institutional memories play in the development, policy proposals, and interrelationships that together make up the existing networks of ecological politics.  We document the living ecological activist movement, in their own words, but also in a larger context of urban growth and globalization.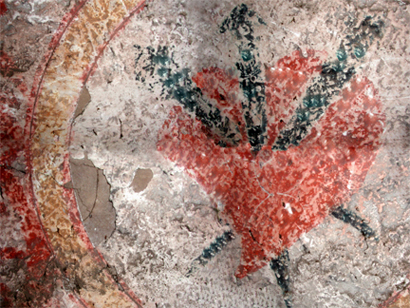 Comprised of over 1,400 pages, and 2,500 historical photos, the wiki-based archive FoundSF.org is the product of hundreds of contributors, regular people who were compelled by the chance to investigate some piece of this City's past.