December 2
Tending the Urban Wild
Foraging is a fantastic way to learn about the urban natural habitat and cultivate our local food sources. It is also becoming a fashionable urban treasure hunt. Artist and Guerrilla Grafter Margaretha Haughwout shares some simple gestures that can generate as well as preserve the urban commons, urban agriculturalist Antonio Roman-Alcalá takes a critical look at privatization of the urban wild and the groundwork laid by grassroots activists, and Mia Andler, author of The Bay Area Forager, heralds the joy of foraging and the commitment to enhancing the environment we glean from.
Bicycle Tours

"Cycles of History," our social, historical, and critical tours through San Francisco by bicycle.
Our fabulous bicycle tours are led by Critical Mass co-founder Chris Carlsson.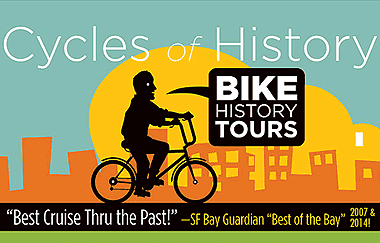 Join our list or like us on Facebook to be notified about upcoming tours!
NEXT BIKE TOUR » Saturday March 12, 2016

Dissent
Covering everything from literary dissenters to urban riots and protests, this tour examines sites of conflict and unrest, the social movements and upheavals, that have shaped San Francisco since its origins. It's a social, historical and critical tour through the city's contrarian past and present. Tour ends at Dolores Park.
RSVP
shaping@foundsf.org
Please email us to RSVP, less than five people cancels!
Explore Shaping San Francisco: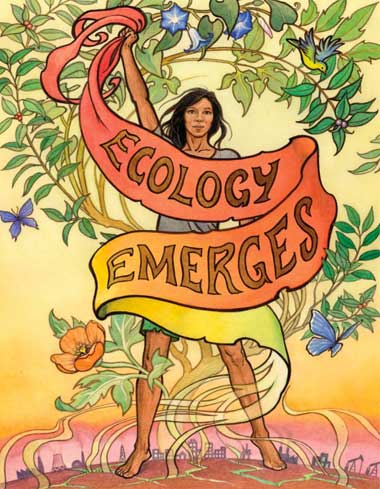 Discussions and reflections on the history of Bay Area ecological activism, based on oral histories documenting the past 50 years.
Ecology Emerges is an oral history gathering project to explore the past 50 years of ecological activism in the Bay Area and the role that individual and institutional memories play in the development, policy proposals, and interrelationships that together make up the existing networks of ecological politics.  We document the living ecological activist movement, in their own words, but also in a larger context of urban growth and globalization.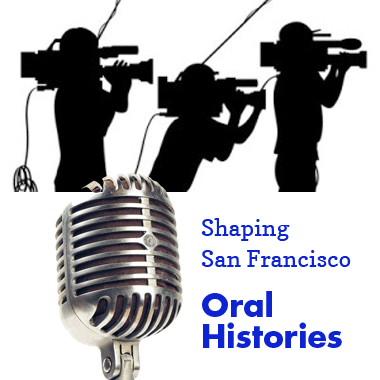 Oral Histories
Shaping San Francisco, as part of our ongoing work, sits down with people who have stories to tell and conducts oral history interviews.
Check them out here.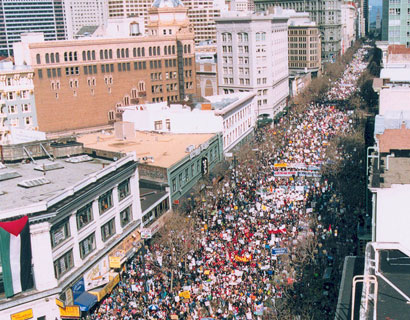 Comprised of over 1,400 pages, and 2,500 historical photos, the wiki-based archive FoundSF.org is the product of hundreds of contributors, regular people who were compelled by the chance to investigate some piece of this City's past.