Wed. Dec. 4, 7:30 pm
Remembering Los Siete
The seven young men who became iconic heroes of San Francisco's left and Latino political ferment in the 1970s were eventually acquitted of murder. While the campaign to defend them led to an explosion of social organizing, we know little about how these men's lives developed in the years that followed, losing track of real people in the mists of political legitimacy and hero-worship. Vero Majano takes a documentary look at what happened to Los Siete in the decades since the famous trial, and gives us a chance to ponder the relationship between "historic characters" and real lives, heroism and compromise, triumph and regret. Majano takes us on a subjective journey that illuminates the real history of the neighborhood in a way that most accounts gloss over.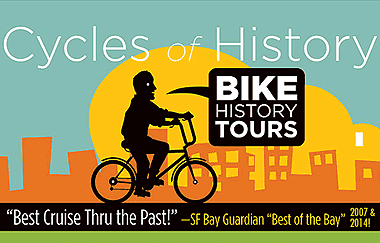 Next walking tour:
Saturday, November 23: History of Market Street, 1 PM - 3 PM
Market Street has long been San Francisco's most prominent boulevard where all its residents come together in public, as well as the site of countless protests, celebrations, riots, festivals, and more. Uncover the hidden histories during this two-hour walk through the heart of the city.
(Meet in plaza across from Ferry Building on southern "millenium tower". Tour ends at UN Plaza, 7th and Market.),
$5-10 donation. Please email us to RSVP.
Cycles of History

Historical tours of San Francisco by bicycle
Our fabulous bicycle tours are led by Critical Mass co-founder Chris Carlsson.
Join our list or like us on Facebook to be notified about upcoming tours!
NEXT TOUR » Sunday, December 8, 2013
Labor History
From the pre-urban history of Indian Slavery to the earliest 8-hour day movement in the U.S., the ebb and flow of class war is traced. SF's radical working class organizations are shaped in part by racist complicity in genocide and slavery, but from the 1870s to the 1940s there are dozens of epic battles between owners and workers, culminating in the 1934 General Strike and its aftermath. This is an entirely different look, during a four hour bike tour, at San Francisco labor history. Tour ends at Spear and Market.
Please email us to RSVP, less than five people cancels!
Explore Shaping San Francisco: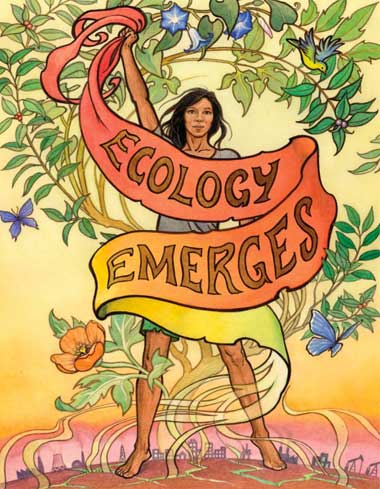 Discussions and reflections on the history of Bay Area ecological activism, based on oral histories documenting the past 50 years.
Ecology Emerges is an oral history gathering project to explore the past 50 years of ecological activism in the Bay Area and the role that individual and institutional memories play in the development, policy proposals, and interrelationships that together make up the existing networks of ecological politics.  We document the living ecological activist movement, in their own words, but also in a larger context of urban growth and globalization.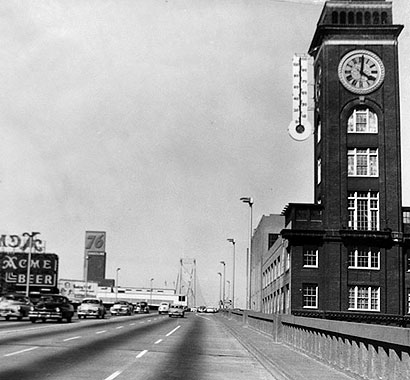 Comprised of over 1,400 pages, and 2,500 historical photos, the wiki-based archive FoundSF.org is the product of hundreds of contributors, regular people who were compelled by the chance to investigate some piece of this City's past.