September 27, 2017
Other Food Systems are Possible
The Diggers served free food in an effort to address a massive influx of young people to the Haight during the Summer of Love and the Black Panthers' Free Breakfast Program for youth began soon after. Drawing from this same desire to reimagine food systems, food conspiracies flourished in communes in the early 1970s and the People's Food System built a network of stores and distributors out of this collective framework. Three worker-owned cooperatives survive—including Other Avenues Grocery—alongside various contemporary urban agriculture projects, continuing to address the where from and how of our food consumption. With Shanta Nimbark Sacharoff (author of Other Avenues are Possible: A History of the San Francisco People's Food System) and Antonio Roman-Alcalá (independent food systems activist-scholar) we look at historic and current examples to use food systems to challenge the political and economic dictates of our world. Join a critical discussion asking if and how these are working to achieve their stated goals of political-economic change.
Photo: Alemany Farm by LisaRuth Elliott
Bicycle Tours

"Cycles of History," our social, historical, and critical tours through San Francisco by bicycle.
Our fabulous bicycle tours are led by Critical Mass co-founder Chris Carlsson, with help from LisaRuth Elliott.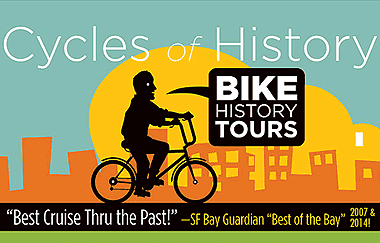 Join our list or like us on Facebook to be notified about upcoming tours!
NEXT BIKE TOUR » Saturday, October 7, 2017, 12-4pm

Food Politics History
Explore the many ethnic threads that, knit together, have produced our amazing local cuisine. From the old Italian food industries to Chinese shrimping villages, to the prodigious Bay Area fresh fruit and vegetable trade, get ready for an illuminating and tasty tour that will change how you think about what you eat. Special food stops all the way!
Tour ends at 25th and Mission.
RSVP shaping@foundsf.org
Explore Shaping San Francisco: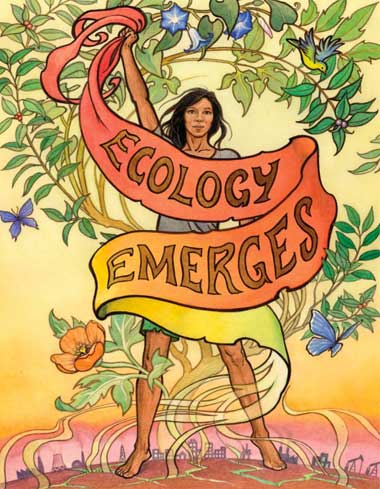 Discussions and reflections on the history of Bay Area ecological activism, based on oral histories documenting the past 50 years.
Ecology Emerges is an oral history gathering project to explore the past 50 years of ecological activism in the Bay Area and the role that individual and institutional memories play in the development, policy proposals, and interrelationships that together make up the existing networks of ecological politics.  We document the living ecological activist movement, in their own words, but also in a larger context of urban growth and globalization.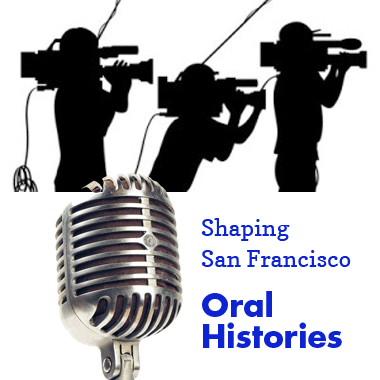 Oral Histories
Shaping San Francisco, as part of our ongoing work, sits down with people who have stories to tell and conducts oral history interviews.
Check them out here.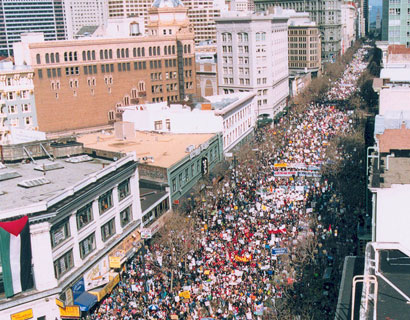 Comprised of over 1,400 pages, and 2,500 historical photos, the wiki-based archive FoundSF.org is the product of hundreds of contributors, regular people who were compelled by the chance to investigate some piece of this City's past.