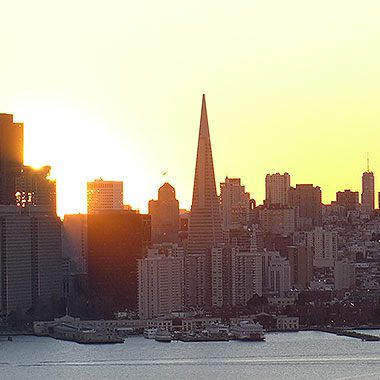 Twilight "City Front" Bay Cruises
Spring 2020 Calendar
Regularly scheduled "City Front" Bay Cruises, usually twice a month going forward, for $55 per person. Each tour will leave from Pier 52 in San Francisco at the time below (check the website for earlier pickups and departure from Emeryville). The itinerary takes us north under the Bay Bridge as far as Telegraph Hill before we cruise south to below Candlestick Point and then make our way back along the shoreline, with close looks at Candlestick Point State Recreation Area, Hunters Point Naval Shipyard, India Basin and Heron's Head Park, Islais Creek and Pier 80, Pier 70, and Mission Bay.
March 13: 4pm departure
March 27: 4pm departure
We are cancelling this one and pushing everyone to the April cruises.
April 11: 5pm departure
April 18: 5pm departure
May 29: 5 pm
June 19: 5pm
with the exception of May 29, there is easy parking ($1/hour) in the Pier 52 parking lot just south of the Bayview Boat Club, a short walk to our departure point. On May 29, parking at the Pier 52 lot is restricted to 90 minutes due to a Giants game, and you'd be better off finding parking on a meter further south if possible.
Great shoreline cruise with super knowledgeable guide!
Shaping SF history bay cruise gives a fresh angle on SF—yesterday, today, and tomorrow. Super knowledgeable narration as we rode along the "shoreline" (and learned what that even means). Great boat w lots of space inside and out. You will be surprised to see what's right there — tho you never saw it before. Five stars! —Reviewed by frankhank, Mar 5, 2020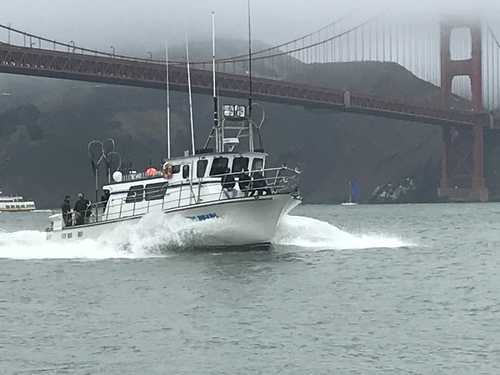 Our Tour Boat: The Pacific Pearl
Our colleagues at Fish Emeryville launched East Bay history tours with our good friend Liam O'Donohugh last year, and now we are pleased to join with the "City Front" Tours of San Francisco. Join us on this completely refurbished sports fishing vessel for an awe-inspiring Bay Cruise.